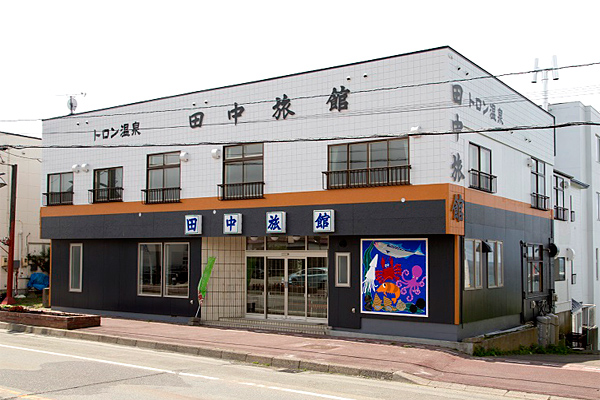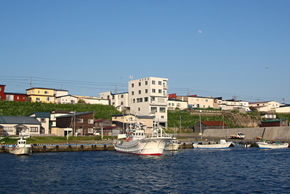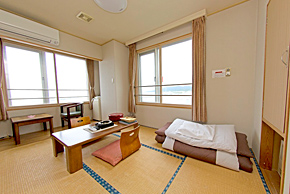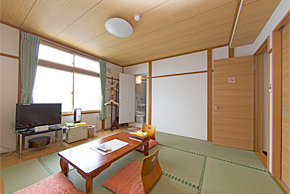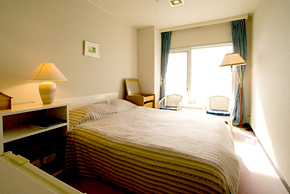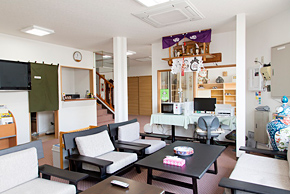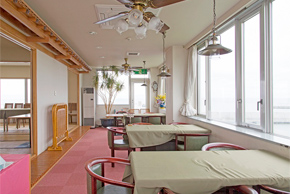 Building
Main building - Wooden ground two-story building
New building - Steel rod four stories above ground, one story beneath ground level
number
22 rooms(50 guests)
guest room
・Five Western-Style Single Rooms (1 non-smoking room, 4 smoking rooms)
・Two Western-Style Double Rooms with bathroom and toilet (1 non-smoking room, 1 smoking room)
・One Japanese-Style 6-tatami Room with bathroom and toilet (non-smoking room)
・Three Japanese-Style 8-tatami Rooms with bathroom and toilet (non-smoking room)
・Three Japanese-Style 4.5-tatami Rooms with bathroom and toilet (2 non-smoking rooms, 1 smoking room)
・Eight Japanese-Style 6-tatami Rooms with bathroom and toilet (3 non-smoking rooms, 5 smoking rooms)
Large room
27-tatami Room(with Karaoke system), Accommodation
hot spring
Hot spring of semi-natural TRON , According to sex hot spring with Pacific Ocean view)
check-in time
15:00 to 22:00
check-out time
10:00
dinner time
Information from 18:00 to 20:00
breakfast time
Information from 7:00 to 8:00
facilities
lounge, dining-room, parking lot, laundry, drier, stand, Fax, copy machine
equipment
trouser press, television (general broadcast no charge, pay-par view, satellite broadcasting), bath towel, tooth brush, drier, wireless LAN are equipment, FREESPOT's base
cancellation Fee
7 - 4 days before scheduled stay: 30% of room charge,
3 days - 1 day before scheduled stay: 50% of room,
On the day of scheduled stay: 80% of room charge
Building
Main building - Wooden ground two-story building
New building - Steel rod four stories above ground, one story beneath ground level
number
22 rooms(50 guests)
guest room
・Five Western-Style Single Rooms (1 non-smoking room, 4 smoking rooms)
・Two Western-Style Double Rooms with bathroom and toilet (1 non-smoking room, 1 smoking room)
・One Japanese-Style 6-tatami Room with bathroom and toilet (non-smoking room)
・Three Japanese-Style 8-tatami Rooms with bathroom and toilet (non-smoking room)
・Three Japanese-Style 4.5-tatami Rooms with bathroom and toilet (2 non-smoking rooms, 1 smoking room)
・Eight Japanese-Style 6-tatami Rooms with bathroom and toilet (3 non-smoking rooms, 5 smoking rooms)
Large room
27-tatami Room(with Karaoke system), Accommodation
hot spring
Hot spring of semi-natural TRON , According to sex hot spring with Pacific Ocean view)
check-in time
15:00 to 22:00
check-out time
10:00
dinner time
Information from 18:00 to 20:00
breakfast time
Information from 7:00 to 8:00
facilities
lounge, dining-room, parking lot, laundry, drier, stand, Fax, copy machine
equipment
trouser press, television (general broadcast no charge, pay-par view, satellite broadcasting), bath towel, tooth brush, drier, wireless LAN are equipment, FREESPOT's base
cancellation Fee
7 - 4 days before scheduled stay: 30% of room charge,
3 days - 1 day before scheduled stay: 50% of room,
On the day of scheduled stay: 80% of room charge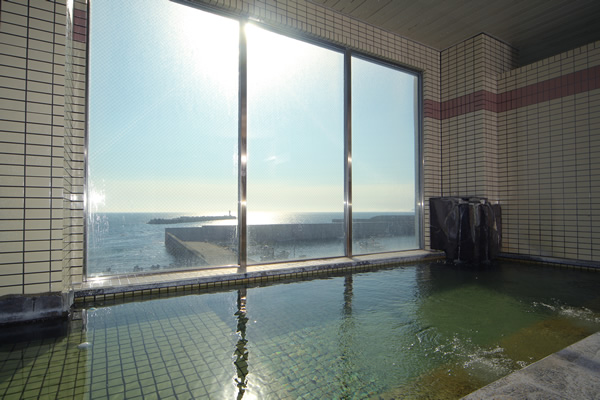 Hot spring of semi-natural TRON
Please relax slowly at the hot spring of semi-natural TRON of boast.
Effect the TRON hot spring
Rare medical treatment which nature induced TRON, an ionization action (living body activation action) is the strongest on the earth, and the wonderful effect is brought to the human body.
The wonderful power that this medical treatment emits is called TRON, circulation of blood is improved, and the tiredness of a trip is relieved.

- Effect -
lumbago, neuralgia, the stiffness of the shoulders, hemorrhoids, athlete's foot, cold nature, a frostbite, and recovery from fatigue
TRON hot spring day's trip bathing with view
Bathing charge: Adult 600

JPY

(include tax), children 400

JPY

(include tax)
Bathing time: PM 5:00 - PM 9:00
The setting sun can watch very beautifully from a new building drawing room, a dining-room, a large room, and a bath.
*However, it becomes only a part from a main building.